the one where Karsi and Cole get married on Valentine's Day
I got a call on Monday about a wedding that Thursday. They were engaged and didn't want to wait. So, why wait? Parents are all here in town, let's do this! Karsi and Cole were married on Valentine's Day. And I was the lucky girl that got to photograph it.
There's something about "intimate weddings" that are quickly becoming my favorite. I think it's the closeness of the people that are there and how the details of the day are not important. It's the commitment, the love, the emotions. All my favorite things rolled into one day. I was so happy!
After the ceremony we spent a few extra minutes together just making some lovely images. They had allowed some time afterwards before they met with family and friends. I loved that! It doesn't take much to make a lovely memory. Just some love and light.
Best wishes to Karsi and Cole! May your have a wonderful like together filled with TONS of laughter and love!
Kristin
Karsi got ready at her friend's house. Hair and makeup and a quick dress change.
She had ordered the dress for a wedding later that year, so she wasn't completely sure it was going to fit. No alterations, you see. There wasn't any time!

But it did! I think I have a picture of every bride getting dressed grabbing her chest. LOL. In Karsi's case, it's a thing. No matter what the outfit. I was told she has a conversation with "the girls". LOL
Well hello there pretty girl!
These two have grown up together. Good friends. Good enough that they practice good hygiene and proper leg moisture together. Way to go!
They chose their home church as their wedding ceremony location. Pastor Stacy Ward married the two and it was just them and their immediate family only. (And me of course.)
Karsi comes from a large family. This is her nephew and the only boy in his family. Super chill and such a little chunk! He was flirting with the bride before the "I do's".
The flowers were perfect. Pretty in pink and oh so lovely!
a little nerves are eased with a sweet joke by the pastor.
One of my favorite ceremony pictures ever! Normally, I'm pushed up against a wall, a baptismal font, perhaps a huge flower display. Not in this case. I stuck my camera on silent mode and clicked away, holding it above my head until I was sure I had something.
Cole was so sweet during the vows! Lots of love between these two!

One of my favorite ring shots EVER! YES!
The family in the hallway watching. On the left is Cole's sister. On the right, Karsi's.
More rings and vows were exchanged and said and then?
we pray. We prayed over these two and the room was quiet. I don't remember what was said, I only know it was a beautiful moment. When you invite Jesus to your ceremony, you are starting out your married life right.
Some more laughter and they were pronounced husband and wife!
I LOVE how he held her face! I'm such a sucker for the first kiss!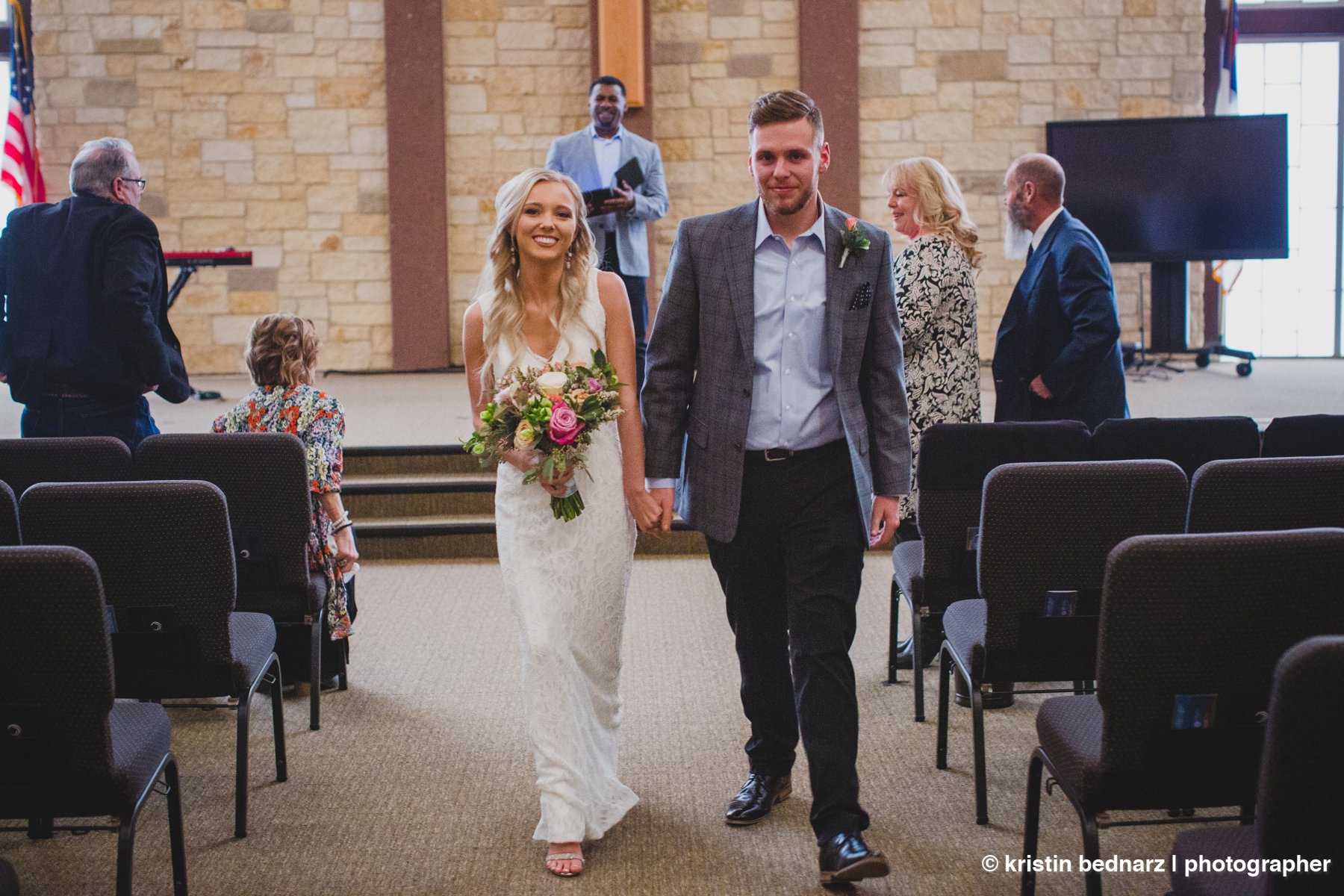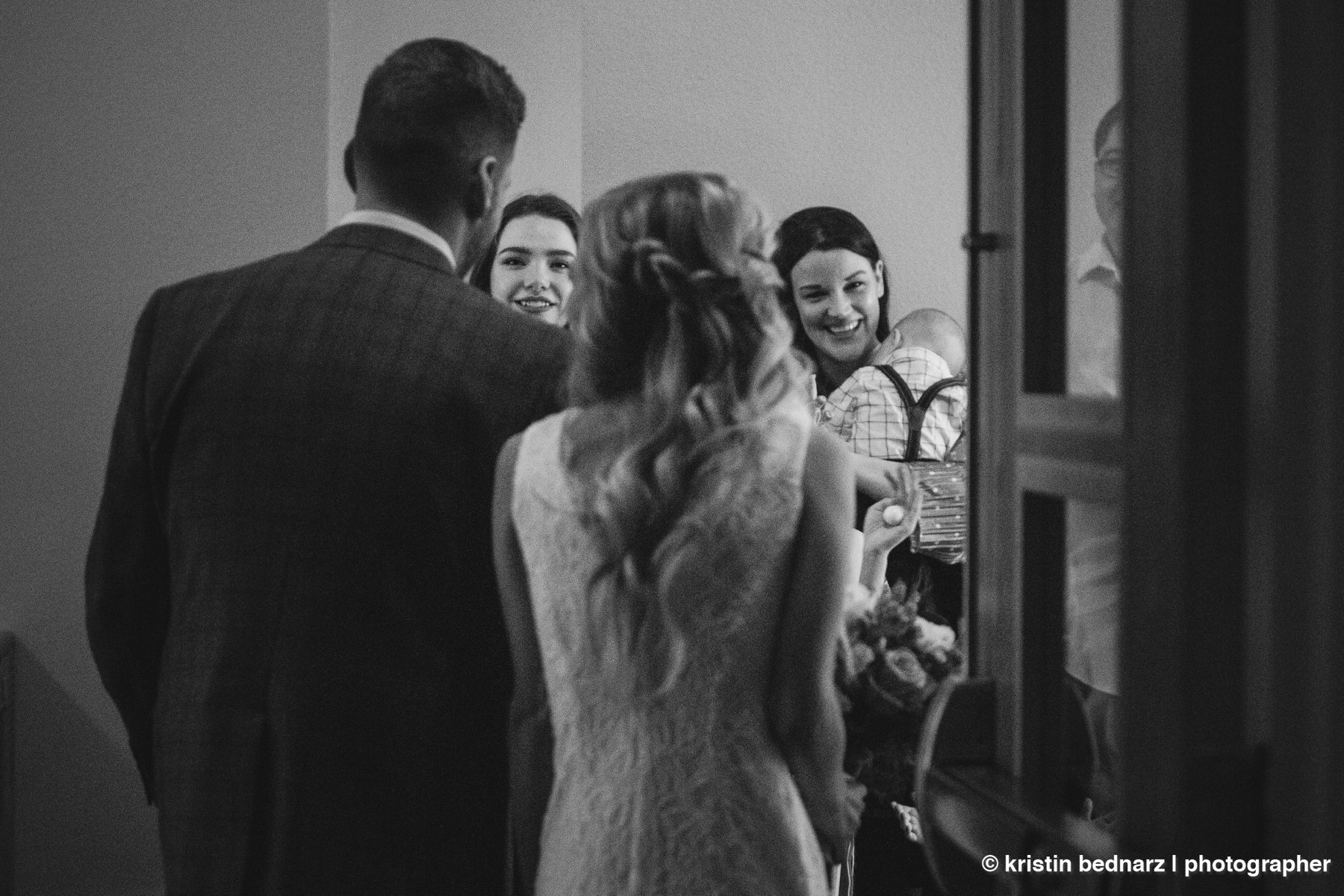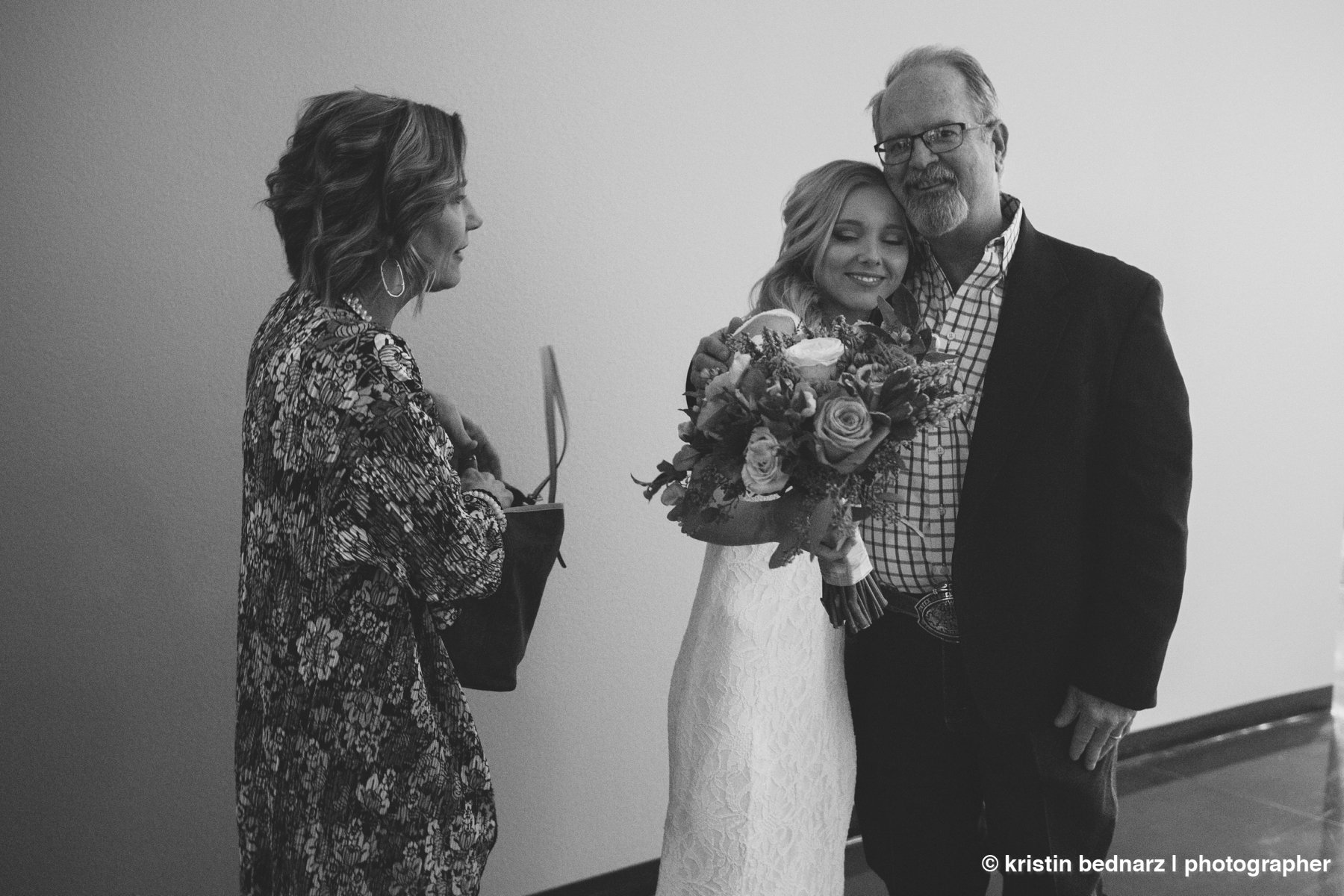 lots of hugs and good wishes were waiting for these two in that hallway!
These two were definitely very happy and very loved!

If you are planning an intimate event wedding, click here to learn more about what I offer. It's so important to have these images to remember your day!